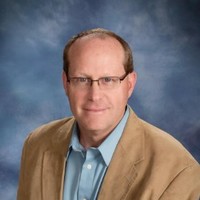 With his electrical back ground and nearly four decades of supervision and project management exposure on both brown field and green field projects, Dan leads DTS with a simple philosophy, a successful project starts with building the right management team aligning goals and expectations around safety, quality and efficiency. He has been leading teams rebuilding or installing new equipment or processes in both new and existing spaces with minimal disruption to normal business. Working roles as project manager and site superintendent, Dan has overseen the successful completion of multiple heavy construction facility upgrades and new plant construction. Dan's most recent project role was assisting with cost control, project planning and successfully closing an 82.7 million-dollar process upgrade safely, on time and under budget. With a core focus on safety, quality and planning, his management approach has proven to reduce costs while ensuring quality without compromise to safety.
Dan's Proficiencies Include:
Project Management & Planning
Constructability Design Review
Scope of Work Development
Competitive Bidding Process & Evaluation
Project Scheduling, Execution & Tracking
Project Cost Controller
Project Safety
Customer / Contractor Coordinator
Project / Operating Process Coordinator
Certified NFPA 70E and OHSA 1910 Subpart S Electrical Safety Trainer
NFPA 70E and OHSA 1910 Subpart S Electrical Safety Training
Skilled Maintenance Evaluation and Competency Testing
Electrical Systems Safety Auditing
Arc Flash Studies
Machine Guarding Assessments
Labor Management Board and Contract Labor Negotiation
Fall Hazard Assessments
When Dan is not working with clients to improve their overall safety, quality and efficiency, he is spending time with his wife, children and grandchildren.  Dan volunteers with his church on the Parish Council and Knights of Columbus.  Dan also enjoys wine making, golf and boating.